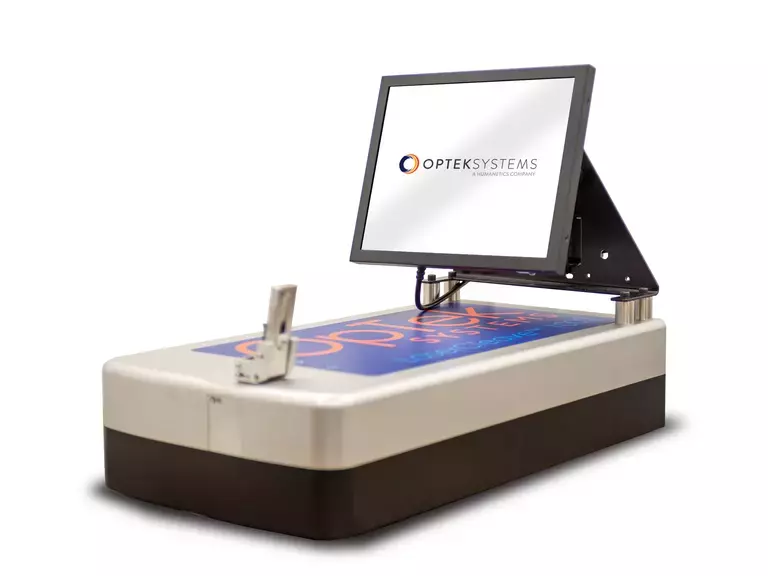 LaserCleave-1000
The LaserCleave™ 1000 delivers all the flexibility and convenience of the LC-500 but in a slightly larger platform with integrated power supply, allowing increased power and processing capability. Although larger, this model is still designed for tabletop installation to be deployed on production lines or cells, and discrete, remote locations. 
The LaserCleave™ 1000 can be delivered with a range of ferrule adaptors to accommodate the majority of standard single and multi-fiber connectors.
LaserCleave™ production tools from OpTek Systems are built around the technology that has been relied on in performance critical, volume production of optical fiber components since the mid 1990s.
For more information about optical fiber processing tools or to discuss solutions for your specific processing needs contact OpTek directly.
Specifications

Key Features

•    Reduced cost of connector manufacture
•    Improve yield on connector manufacture
•    Rapid, non-contact process
•    Cuts fiber and epoxy close to pedestal
•    Accurate and repeatable cut off length or cleave position
•    No core-cracks, chipping, scratching or hackle
•    Reduce number of polishing steps
•    Reduce consumables and inventory
•    Reduce hazardous polishing waste

Product Specifications

| | | |
| --- | --- | --- |
| Electrical Supply | Single phase, 0.5kVA | |
| Cooling | Air cooled | |
| Vision | Optional viewing camera | |
| Shards | Capacity collection>1M fiber shards | |
| Size (WxDxH) | 295x588x129mm | |
| Weight | 20kg | |